Revere's mission to restore nature in the UK's National Parks has once again been recognised by industry leaders after the team took home an award at last week's Sustainability Investment Awards in London.
In an event that celebrated teams and individuals who have played a key part in the evolution of sustainable investing, Revere was named as the Editor's Choice in the Best Sustainable Investment Natural Capital Initiative category.
Born out of an urgent need to address the loss of biodiversity in some of the UK's best-loved protected landscapes, Revere is a collaboration between Palladium and the UK National Parks, combining financial acumen and ecological expertise to generate revenue for landowners through nature restoration projects to improve ecosystems and support biodiversity.
Since its launch last October, the Revere team have been working tirelessly to find solutions to what has become a national crisis, supporting the National Parks' Net Zero with Nature strategy to transform degraded peatland, improve water quality and create species-rich woodlands and wetlands.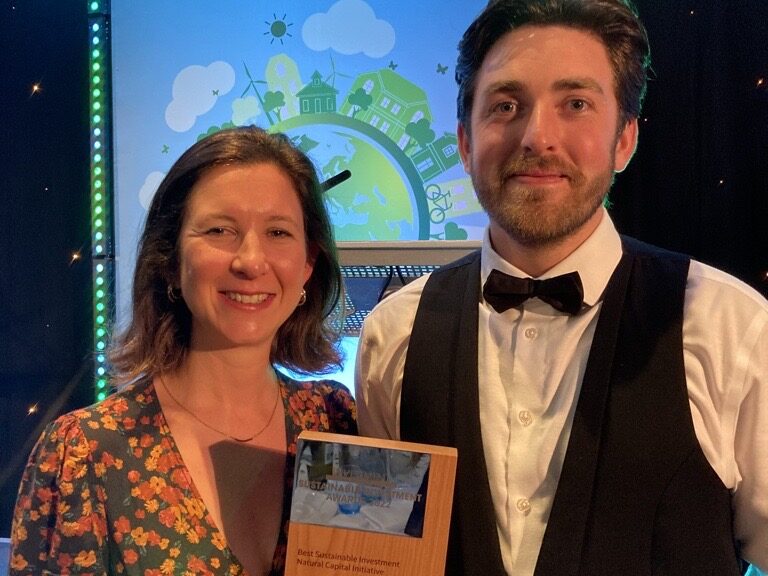 Emma Davies, Nature-based Solutions Senior Manager at Palladium, who picked up the award, said: "It was wonderful to be recognised by the Sustainability Awards and to spend the evening with market leaders from the sustainable investment sector,"
"The Best Sustainable Investment Natural Capital Initiative was a brand new category introduced this year which I think indicates how the market is changing and natural capital is increasingly being recognised in the sustainability sector."
This award comes just three months after Revere was recognised at The Green Business Business Green Leaders Awards (BGLA) in London where it was awarded Nature-based Project of the Year.
Emma added: "We only officially launched last October so to receive two awards in such a short space of time tells us what we are doing is having an impact, which is great for such a new venture. This is a critical time for nature, we need to work at speed and scale and to know we are heading in the right direction drives the whole team at Revere to drive this project forward and make real changes."